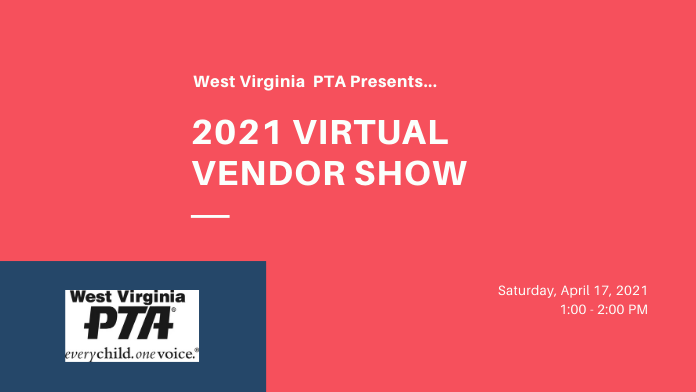 Vendors have the opportunity to particpate in our Virtual Vendor Show on April 17, 2021.
This event allows our vendors to buy a Live Virtual Space" during the 2021 WV PTA Convention. This space includes: Real "Face-to-Face" interaction with attendees; Every vendor can video chat; Can upload a video and pictures of product; Can share screen for a presentation; and more!
Go to Booth Central to pay and set up your virtual space. Click the button below!